At The Sivel Group, we believe in giving back to our community. Below are some charitable events and causes that we have contributed to throughout the last few years.
Nominate Your Favorite Philadelphia Area Charity!
The Greater Philadelphia area is home to some amazing charities, causes, and organizations—and we want to hear about them! The Sivel Group is always looking for new ways to make a difference, so feel free to send over a few suggestions for our next Community Outreach donation.
All City Orchestra Summer Academy
ACOSA is a premier summer orchestra training camp for local students, sponsored by The Sivel Group. The Mann Center, in partnership with The Philadelphia Orchestra, the School District of Philadelphia, and Project 440, offers this high-quality training experience for free. ACOSA spans three weeks and offers two programs - traditional full orchestra training for the first two weeks and jazz music for the third. It aims to help students in grades 6-12 develop their technical playing skills.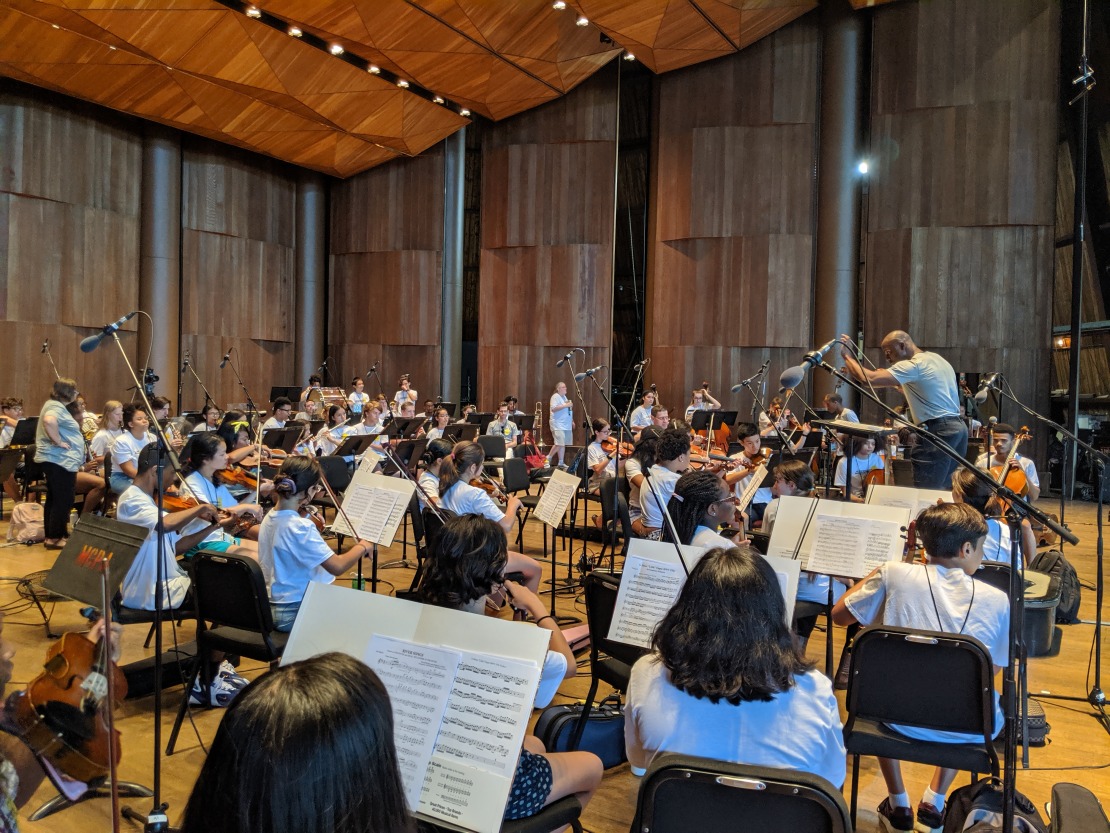 Holiday Toy Drive
Christmas is the season of joy, gift-giving, and families united, so this year the Sivel Group has teamed up with Toys For Tots to be one of their official drop-off locations for the holiday season! And we ask that you help us spread the Christmas joy to families in need. All you have to do is drop off an unwrapped toy at our office located in Chestnut Hill at 8512 Germantown Ave (Rear Entrance) at any time between December 1st to the 15th, from 9am-5pm, Monday - Friday!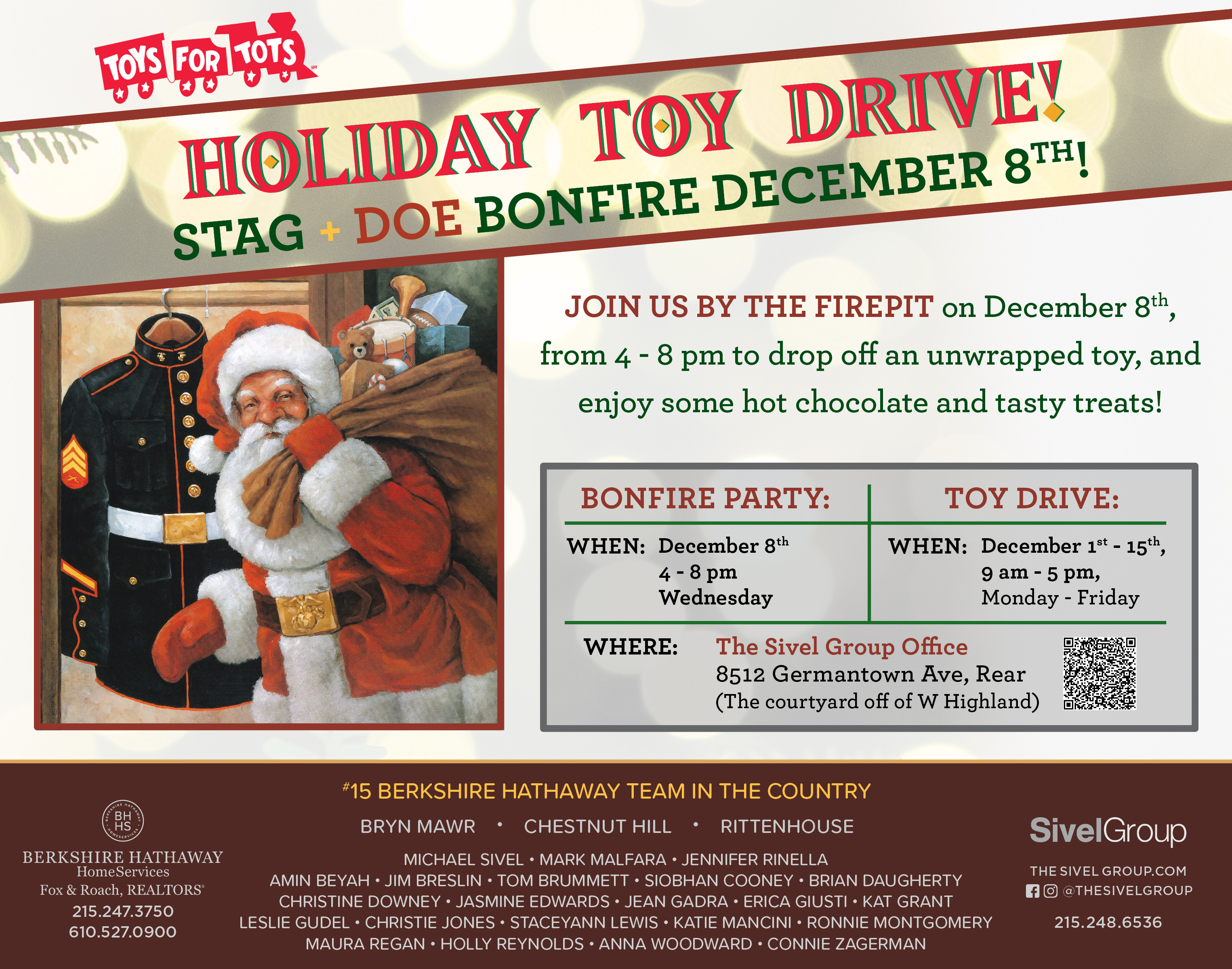 Kendall's Crusade
The Sivel Group is so happy to be a part of the very first Kendall's Crusade Golf Challenge… a 9-hole scramble where everyone has to play one-handed. An event focused on raising awareness about AVMs and aneurysms while financially supporting research and the families who need help getting treatment.
Holiday Book Drive 
We accepted donated books from our community to start a Giving Library for those in need. We matched all the book donations this year!
David Murray Fundraiser
David is an upbeat, kindhearted, 60-year old man battling a rare form of Muscular Dystrophy. After over 30 years of living independently in a home built by his mother, the house has become in disrepair and requires several upgrades to make it more wheelchair accessible. Without these updates, David will be forced to move into a home-care facility. We partnered with Iron Hill Brewery in Chestnut Hill to raise funds for David, as well as with the DuPey Team of Pillar to Post to make some of the necessary repairs to his home.
Tabriz Visits the Zoo
Tabriz is a 4 year old from New Caledonia (an island near New Zealand) who has a disease that less than 100 people in the world have. Her dream was to visit "a big zoo like in the movies," since she doesn't have one where she lives. The Children's Hospital of Philadelphia wanted to treat her for her disease, so they paired up with Kiwanis to get her to Philadelphia, and we helped to make her dream of going to the zoo come true! Geno's Cheeseteaks graciously treated Tabriz and her family to authentic Philly cheesesteaks for lunch!
BHHS Community Day
BHHS has a Community Day every year where our agents go out in to our community to help where needed. This year members of our team went to CW Henry School in Mt Airy to do some gardening and outside clean up, JS Jenks School in Chestnut Hill to read to the children, and to Lingelbach School in Germantown to do some additional gardening and outside clean up.
Sivel Group 44 Celebration
The Sivel Group was designated as the 44th Team in the Nation through BHHS, so we decided to do a month of giveaways and donations to our community to celebrate!
Springfield Township Community Day
The Sivel Group sponsored a booth at Springfield Township Community Day, and we had pizza, balloon animals and birch beer for everyone who came to visit us!
Cisco Park – Concert in the Park with Shady Groove Band
Every summer, Springfield Township sponsors several concerts in Cisco Park. This summer, we sponsored The Shady Groove Band for a concert in the park! Despite the rain, everyone was grooving and enjoying the great tunes!
Chestnut Hill Conservancy Sponsorship
The Chestnut Hill Conservancy supports many fundraising efforts in Chestnut Hill throughout the year. The Sivel Group sponsored their annual Night of Lights along Germantown Avenue, and we attended the Gala at Chestnut Hill College to further support the Conservancy. A beautiful night all around – they even made it snow in the Rotunda!